Introducing: FROG® Recycling Program
Get a FROG Recycle box for your store: increase traffic and increase revenue

FROG®  makes life easier for hot tub owners and drives repeat business for you, our valued partners.
Now FROG's prefilled, no-touch, no-smell, no-mess Cartridges are recyclable! And we've made it easy!

Order the FROG Recycling Box by clicking the Order Today button below

Set up the FROG Recycling box in your store – and let your customers know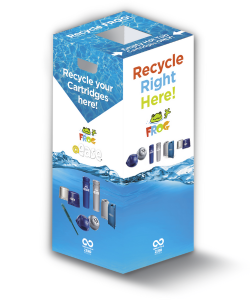 Customers bring their empty Cartridges to your store and drop in their Cartridges






UPS picks up full FROG Recycle box – UPS label is already on the box!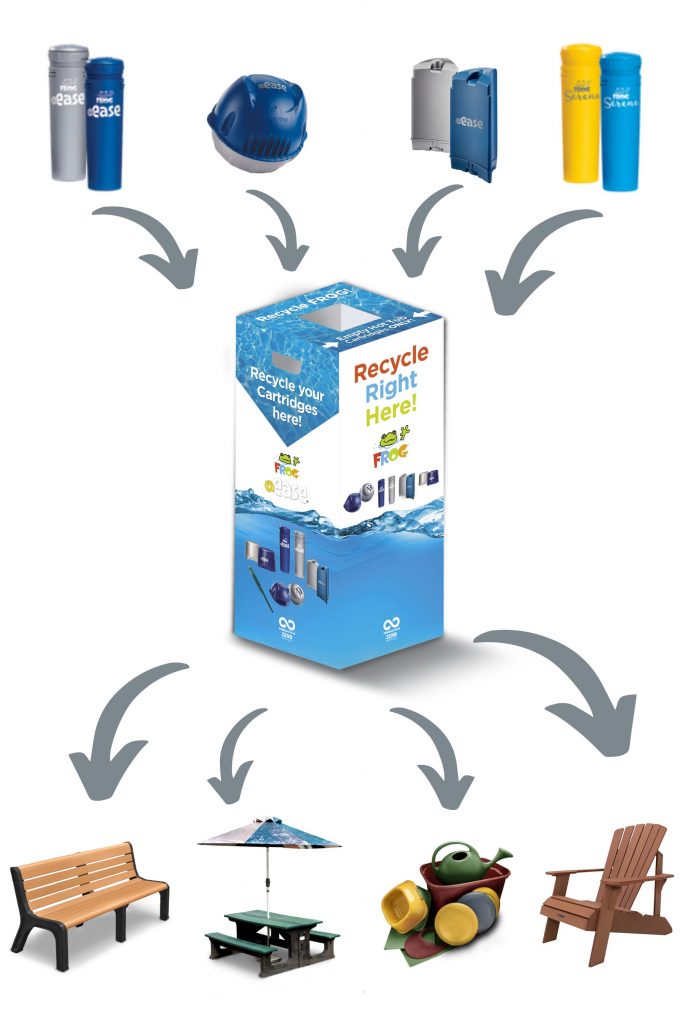 Cost to participate is $249
and the rewards are many:
Greater ability to acquire sustainability conscious consumers
Greater ability to retain FROG users who are asking for a sustainable solution
Increased store traffic for consumers who buy online but want to recycle
A positive environmental impact that affects your entire community
Increased incremental revenue
One less customer objection
Recyclable FROG Cartridges:
FROG @ease®
FROG Serene®
FROG Filter Mate®