Your Store, Your Online Business, Your Success
KING CAN HELP!
You can thrive. Your customers can now order FROG® products from your store 24/7 for curbside pickup OR delivery.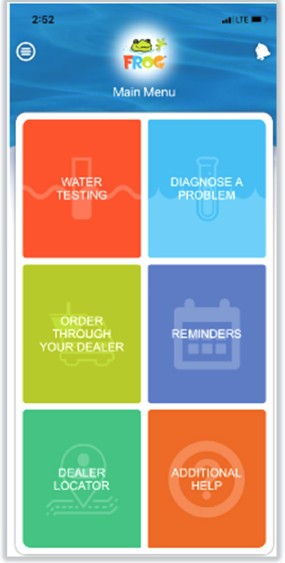 It's better than ordering online for your customers and for you. Your customers:
Get your personal service
Have their questions answered and get expert knowledge from you
Have the option of picking up their product or having it delivered
Even better, online ordering gives you big advantages:
Personal service differentiates your store from online stores
Keep consumers buying from you
HUGE upsell opportunities
Here is how it works!
Step 1:  On the app, your customer selects the FROG products they need from your store and you fulfill the order.
Step 2: Their order comes directly to you in an email.
Step 3: You contact your customer within 24 hours.
This is your opportunity to build and strengthen an ongoing relationship based on your knowledge of products and your customer's needs.  When you contact them:
Thank them for their order
Offer personal help –

Ask if they have questions and resolve them
Ask what other products they need
Suggest products you know they need
Offer water testing with contactless service
Take payment in the form of your choice
Provide product delivery – curbside pickup, private appointment, or delivery
Easy.
Due to increased demand, there may be delays on shipments of some FROG products. We are committed to honoring all requests. If you have any questions, please email FROG@kingtechnology.com.