FROG® @ease® In-Store Conversion Program
Program Dates: April 1, 2023 – July 31, 2023
Here's What Dealers Need to Know:
NO DEALER PAPERWORK – JUST SIGN UP & SELL! King Technology will replenish your inventory in August based on QR redemptions
HOW IT WORKS:
Gain customer interest – sell FROG @ease (see tips by clicking here)
Give customer QR code to scan
Customer completes online form:

Name, Email, Phone #, Dealer Selection, checks the agreement box to email and phone communications, and submits the form

An email is sent to the customer within 2 minutes
Customer shows you their authorization email
You verify authorization and give customer 1 free FROG @ease Floating System
King Technology will send out replacement units based upon submissions using your dealer and location in August
IT'S THAT EASY!
WHEN YOU SIGN UP, YOU GET FREE POP!
Kit Includes:
Lanyard and card with QR code

Consumer scans QR code in your store, and fills out a form authorizing you to give them one free FROG @ease Floating System

FROG @ease conversion counter mat
Countertop conversion FROG standee with tear-off pad
CYA test strip cards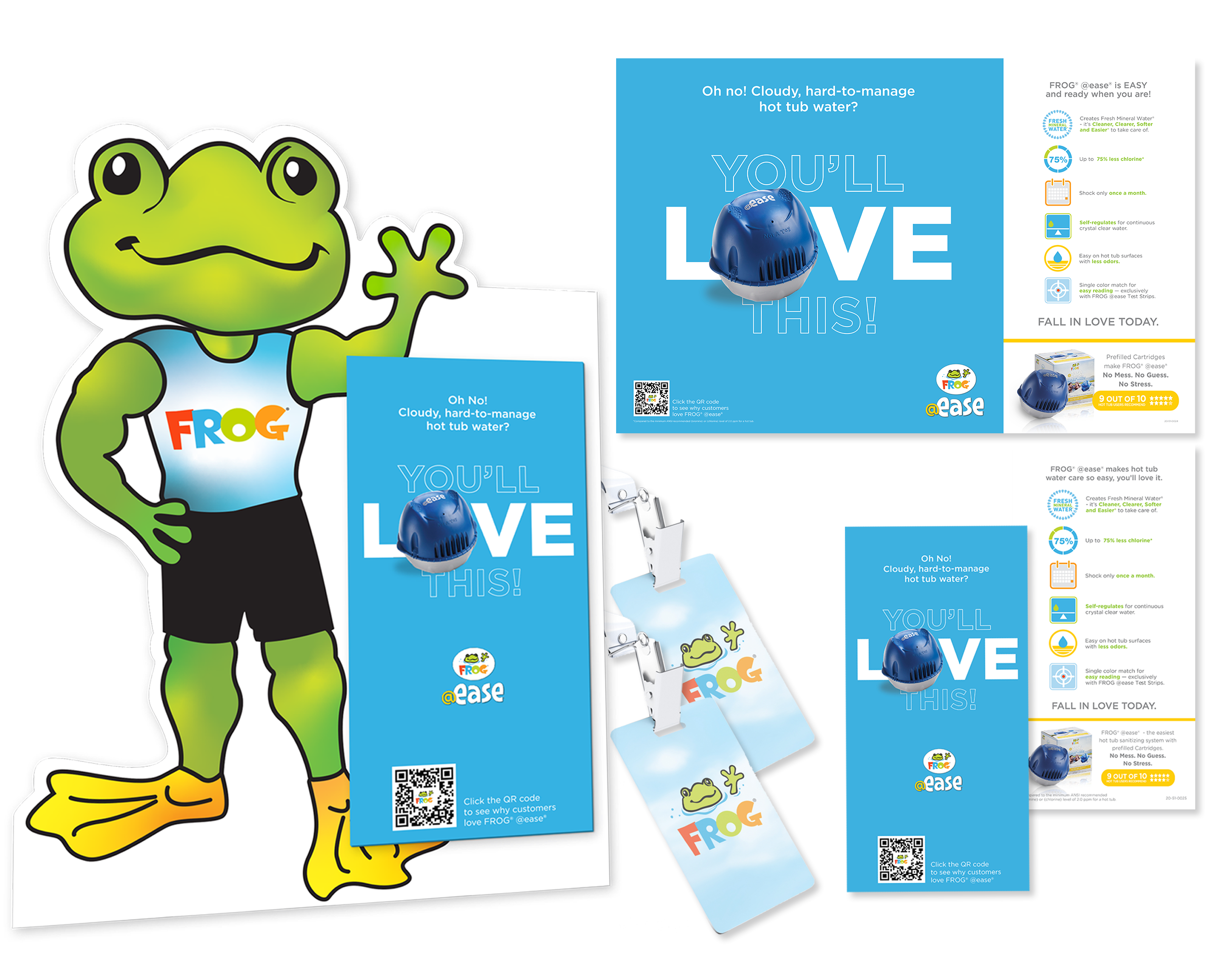 KING TECHNOLOGY SUPPORTS YOUR CUSTOMERS
Follows up with a Welcome email stream with helpful information, tips and to return to your store to purchase replacement FROG @ease Cartridges (and more once in your store!)
Calls new FROG @ease customers to answer questions, provide support, and point them back to you